Roof repairs or replacements can be expensive, regardless of the size of your home. The cost to replace your roof can add up quickly. Whether it's due to storm damage, wear and tear, or simply the need for an upgrade. In this blog post, we will explore some options for repairing your roof even without a large budget.
Get a Roof Inspection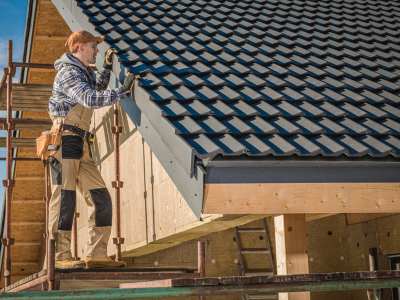 The first step to a roof repair or replacement is to find a roofing contractor to do a roof inspection. Having a licensed roofing contractor will have the expertise and experience to assess your roof. They can recommend the best materials and provide a detailed plan for the installation process. 
During the inspection, a roofing contractor will climb on your roof and chalk areas where there are signs of storm damage. They will inspect the gutters and downspouts, flashing around roof penetrations such as chimneys and vents. They will also determine the age of your roof and identify storm damage.
After the roof inspection, the roofing contractor will discuss with you the damage they found and how to move forward. DeVore Capital Contracting's Roofing Division offers free roofing inspections to our clients. Our team will assess the condition of your roof and identify signs of damage. We offer free roof inspections for homeowners to catch potential issues early and avoid costly repairs down the line.
Connecting with Our Claims Team
Once the inspection is complete, we will connect the homeowner with DeVore Capital's Claims team to navigate the claims process. We will provide detailed documentation of the roof damage. Then work with the Claims team to submit a claim on your behalf.
DeVore Capital's Claims team has extensive experience in dealing with insurance companies. They can effectively negotiate to ensure that you receive the maximum coverage for your roof repair or replacement.
By leveraging DeVore Capital's Claims team, you can have peace of mind that your roof will be repaired or replaced in a timely and cost-effective manner. Even if you don't have a large budget.
Once the claim is approved, you can move on to choosing materials for your new roof.
Choosing Quality Materials for Your New Roof Design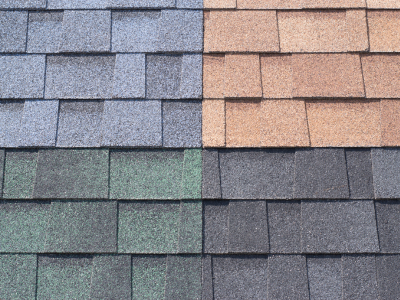 When it comes to choosing a new roof, consider your budget, climate, and personal preferences when selecting roofing material to enhance appeal of your home.
There are various roofing materials each with their own unique features and benefits. For instance, hickory-colored cedar shake roofs can add warmth and charm to a farmhouse-style home. 
Tile roofs, on the other hand, exude elegance and sophistication, providing a timeless look that can complement different architectural styles. For a rustic and traditional feel, cedar shake roofs are the perfect choice for cottage-style homes.
For those on a budget, asphalt shingles are a popular and affordable option that come in many colors and styles. Making it easy to find the perfect match for your home. Metal roofs offer durability and energy efficiency, making them an excellent option for homeowners looking to reduce their energy costs.
DeVore Capital can help you achieve the desired aesthetic for your home with GAF architectural and designer shingles. GAF has a wide range of colors to choose from. You can trust our team to assist you in choosing the optimal material to meet your specific needs. 
Roof Installation
Once the inspection is completed and materials have been chosen, it's time for the roof installation. DeVore Capital's Installation crew will remove the old roofing materials and any damaged areas are repaired.
Next, our crew installs new underlayment and drip edges. This provides a waterproof barrier between the roofing material and the roof decking. This critical step ensures that your new roof is properly sealed and protected from potential leaks. 
The roofers will then install the shingles or roof material of your choice. Our roofing crews install ridge cap and shingle vents to enhance the ventilation and overall performance of your new roof. DeVore Capital adheres to industry best practices and safety guidelines, ensuring that the roof installation is done correctly and safely. 
With DeVore Capital, you can trust that your roof installation will be completed with attention to detail, quality materials, and expertise. We are committed to providing you with a reliable and long-lasting roof.
The Bottom Line
Repairing or replacing your roof can be costly, but there are options available for those with limited budgets. DeVore Capital Contracting offers free roof inspections and can help navigate the insurance claims process. They offer a variety of quality roofing materials to choose from, and their skilled contractors ensure proper installation. With attention to detail, quality materials, and expertise, DeVore Capital is committed to providing reliable and long-lasting roofs, even on a limited budget.