A reliable roofing contractor can be hard to find. Let us help you find the best. As a multi-service construction company, Devore Capital offers expert roofing services that include free roof inspections. Our team of roofing professionals has years of experience in the roofing industry.
Finding the ideal roofing contractor can take a lot of time and effort. It's best to hire a professional and reliable contractor to ensure the safety, longevity, and value of your property. In this blog post, we'll give you valuable tips and insights on how to find the best roofing contractor for your needs.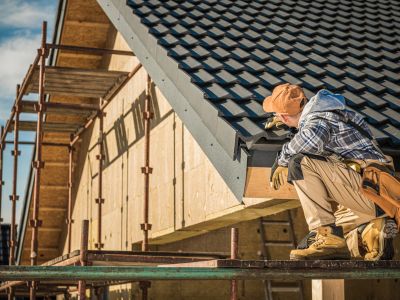 Are Roofing Contractors Licensed?
The first factor to consider when hiring roofing services is their license and insurance. A licensed contractor has the necessary qualifications, training, and certifications to perform roofing services in your state. They are also required to follow building codes, safety standards, and ethical practices in their work.
At Devore Capital, we are a licensed and insured Florida state Certified Roofing Contractor under the Department of Business and Professional Regulation (DBPR), providing peace of mind to our clients. We prioritize safety and quality in our services, ensuring that your property is protected from potential risks and damages.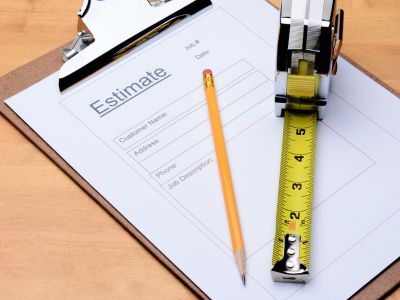 Getting Quotes: What to Look For
The next step in finding a roofing contractor is to obtain quotes and estimates from several contractors. A reliable roofing contractor should provide you with a detailed and transparent quote that includes the cost of materials, labor, and additional fees or expenses. A roof repair or replacement can be costly but understanding the breakdown can help you make better decisions. They should also explain the scope of the project, the timeline, and the warranty of their services.
Don't be afraid to ask questions and clarify any details that are unclear. Remember that the lowest quote may not always be the best choice, as it could indicate lower quality materials or rushed work. A reputable contractor will provide a fair and transparent quote that reflects the quality of their work.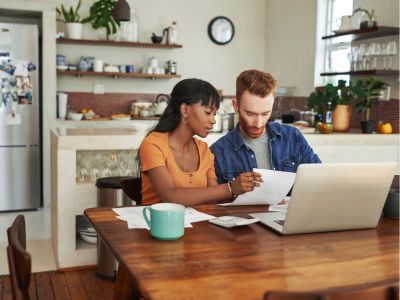 Checking References: Do Your Homework
One way to verify the credibility and reputation of a roofing contractor is to ask for a list of references. A reliable contractor should have a portfolio of previous projects, testimonials from clients, and positive reviews online. Asking for recommendations from friends and family who have worked with a roofing contractor is an easy way to find the right roofing service for you.
We enjoy bringing your vision to life and providing you with reliable and efficient roofing solutions.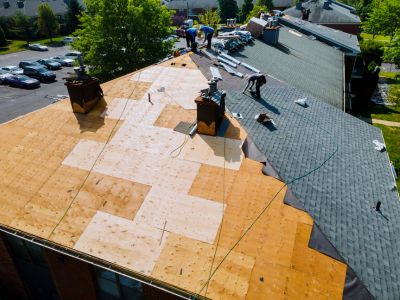 Types of Roofing Materials and What's Best for You
Different types of roofs require different expertise and materials. You should consider the type of roof of your home or business that best fits your needs. Homeowners may prefer a cost-effective and low-maintenance roof. Real estate investors may prioritize a roof that adds value and appeal to their property investment, while business owners may require a roof for retail or office buildings.
We offer a wide range of roofing services that cater to different types of roofing materials. We've got the skills to work on different types of roofs, like asphalt shingles, metal, flat, tile, and more. We'll even customize our services to fit your needs and preferences.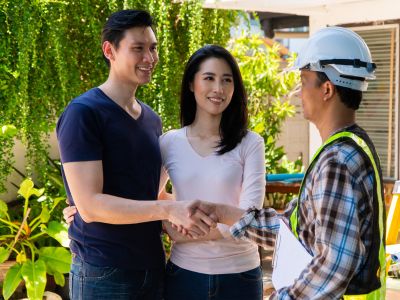 Communication is Key: Transparency in the Roofing Process
When it comes to finding a dependable roofing contractor, communication and transparency are key. You want to work with a company that makes it easy to get in touch and responds quickly. A pro contractor should explain the project details clearly, address your concerns, and keep you updated on progress.
We know that roofing projects can be overwhelming, so we do our best to keep things hassle-free. Each project gets a dedicated project manager as your go-to contact. That way, you always have someone to turn to with any questions or concerns.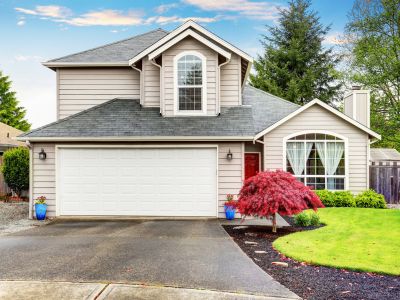 Warranty and After-Service Support
Finding a roofing contractor that provides a warranty is crucial for your peace of mind. With a good warranty, you can be confident that any issues that may arise after the project is completed will be covered. Warranties typically cover defects in materials or workmanship that result in problems with the roof's performance or appearance. They may also cover issues such as leaks or other damage caused by faulty installation. However, it's important to read the warranty terms carefully to understand what specific issues are covered and what is excluded from the warranty.
At Devore Capital, we take pride in the quality of our work and offer a comprehensive warranty for both materials and services. We use only the best materials and employ skilled professionals to ensure the longevity and durability of our work. If any issues arise, we will work with you to quickly resolve the problem.
The Bottom Line
Finding a reliable roofing contractor can be challenging, but by following the tips outlined above, you can increase your chances of finding the right one for your needs. Remember to look for licensed and insured contractors, request quotes and a list of references, consider the type of roof that you need, prioritize communication, and choose a contractor that offers a warranty for their materials and services.